Hotel Introduction
Metro Hotel is situated close to Sonshan Interchange with easy access to Zhongshan Elementary School MRT Station, Xingtian Temple MRT Station, shuttle bus stops from / to Taoyuan International Airport as well as Songshan Airport. It is surely one of your top hotel options no matter you are on your trip for business or for pleasure. As you walk into our hotel, a unique traveling experience of being served by our friendly staff with considerate services in a stylish, clear and neatly planned wonder space has been started. We are sincerely expecting your visit to enjoy the homely space, considerate services and every little thing that our staff prepares for you.
Tel:02-2594-2977
Hotel Address:No.24, Lane 170, Dehui St., Taipei 10470 Taiwan
Room Introduction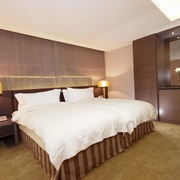 Soft lighting showcases the light and shadows, creating a calming atmosphere, also presenting the delicate designs to you wherever you set your eyes on.The spacious planning, elegant furnishings, and the harmonious color tone of the room are all designed for your maximum comfort, yet can satisfy your bussiness needs at the same time.
Leisure Facilities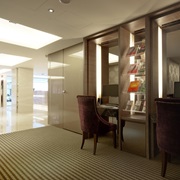 Here are our free services and facilities:BreakfastCoffee, Tea & Mineral WaterWake-up CallLuggageTour Planning
Restaurants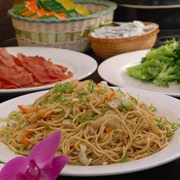 In our bright, elegant and neatly-planned restaurant, we prepare great food both in flavor and recipes to improve your health for your breakfast. We are confident that you shall acquire nutrition and energy from our breakfast.
Peripheral Scenes
Xingtien Temple, Taipei Story House, Taipei Fine Art Museum, National Palace Museum, National Chiang Kai-Shek Memorial Hall, Taipei 101, Tiapei Main Station, Shilin Night Market, Raohe Street Night Market, NingXia Night Market.
Directions
Super High Way: From the Taoyuan International Airport take highway 1 north, exit the Sung Chiang interchange to merge onto Song Jiang road, turn right at Nong An street, and keep going for 60 meters. The destination will be on the right . High speed rail/Train:Alight at Taipei Main Station, you will arrive at The Metro Hotel in about 6 minutes via taxi.MRT(Subway):Alight at Zhongshan Elementary School Station or Xingtiale Station on line 4 (Orange line), The Metro Hotel is a 10-minute walk away.